Funeral Plans
Reduce stress, worry and cost for your family by having a pre-paid funeral plan
Discuss your wishes in the comfort of your home
'My sisters and I were so relieved to know that our dad had made a funeral plan. It meant we could say goodbye in the way that he would have wanted and that all the costs were covered'    Mrs R, Nottingham
Having a pre-paid funeral plan is a way of protecting your family against rising costs and avoiding the potential for conflict between family members over your wishes.
Whether you just want to ensure the basic costs are covered or you have more detailed plans in mind, I can help you to ensure your wishes are followed and the costs of these are met.
A choice of plans to
suit your needs
A range of plans available to suit every need and budget.
An affordable way to avoid stress and worry for loved ones
Paying for funerals can cause debt, stress and worry for families.  With the price of funerals predicted to continue to rise steeply, arranging a pre-paid funeral plan now helps to avoid this. You can pay for a plan on a monthly basis or in full.
How much does a funeral cost?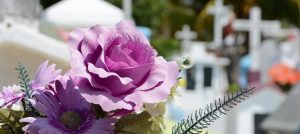 'Claudine was very helpful when it came to choosing a funeral plan. She made sure that I understood the available products fully and that I had chosen one that will match my childrens needs and expectations when the time comes'
Mr Savage, Nottingham
According to the Sun Life Cost of Dying Report 2016, basic funeral service costs have almost doubled over the last ten years and have risen to just under £4000 in 2016.
Fortunately, there is a way of avoiding the continuing price rises through the purchase of a pre-paid plan. There are plans for every style and budget so it's important that this is discussed in person during a free home consultation.
You can be assured that my partnership with three of the leading providers of pre-paid funeral plans means you will be receiving good quality and guaranteed services at a competitive price.
How do I plan a funeral?
Don't worry you can plan in as much or little detail as you like when you buy a pre-paid funeral plan. You can also change your mind about your personal wishes in the future.
What music would you like to be played?
What clothes would you like people to wear?
Would you like people to make a donation to your favourite charity?
Do you have a favourite poem or reading?
Read a list of funeral songs here
What do I need to do to prepare?
You can plan in as much or as little detail as you like before our meeting.
I will guide you through a range of options from three leading funeral plan providers and ask you about your wishes.
If you have some ideas about the type of service, music, flowers etc these can be recorded alongside your plan and will be of great help to your family.
There is no obligation to include personal wishes if you are undecided or would prefer to leave this to family members. You can still take out a pre-paid funeral plan to make sure the costs are covered.
Telephone:
0115 846 1446
Email:
claudine@trentwillsestates.co.uk
Address:
10 Brockley Road,
West Bridgford,
Nottingham NG2 5JY
Social: