Probate
Taking away the stress and worry of being an Executor
Free no obligation Probate consultation
Being the executor of a Will can often be more demanding than many people expect when appointing friends or family members to do this task.
I can provide an affordable home based Probate service that will mean that the task will be completed quickly, conveniently and professionally for you by experienced professionals who are licensed to undertake this work.
Full compliance
Full compliance with the Society of Will Writers code of conduct
Professional Service
Probate carried out in a convenient and professional way that is sensitive to the needs of your family
Peace of Mind
You can have peace of mind that your wishes will be carried out without burden upon your family
Why should I use professionals?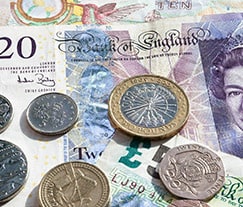 'Claudine was really flexible over booking to come to our home to discuss writing our wills'
Mrs De Lucchi, West Bridgford
When a loved one dies, the intensity of feelings can be overwhelming.
Having a clear head to be able to focus on the practical tasks that need to take place following death can leave many family members who have been appointed as executors with too much to deal with in reality.
I can provide a professional Probate service to you directly in the comfort of your own home.
This can be an enormous help to relatives coping with the aftermath of bereavement.
What tasks does an Executor carry out?
Interpret the Will clauses
Arrange an evaluation of the estate
Contact banks, creditors, insurance companies etc
Arrange for the valuation of the estate
Complete tax returns
Pay debts (funerals, utility bills and any tax due)
Swear an oath
Obtain the grant of representation (Probate)
Locate beneficiaries
Advertise the death
Pay gifts and the residue to beneficiaries
This can be a complicated and time consuming process. Executors are personally and financially liable for the administration of the estate.
Mistakes can be costly and stressful to correct. Having a professional Executor can also avoid conflict between family members and ensure that your wishes are carried out correctly.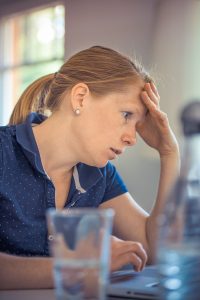 Our Probate service is available to you at any of the following stages:
When making a Will – you can nominate professional Executors in advance
If you are already an Executor of a Will who feels unable to carry out the task
If you have a family member who has died without a Will and you need help to carry out the estate administration
How much will it cost?
Many families want total peace of mind that every aspect of estate administration is completed by professionals.  Typical fees are 1.5% (plus VAT and disbursements) of the value of the estate.
If you would prefer assistance to obtain the Grant of Probate only the cost is £799 (plus VAT and disbursements).  We can also assist with the setting up of trusts that are a feature of many Wills.
To discuss your requirements, please contact us for a no-obligation consultation.
Telephone:
0115 846 1446
Email:
claudine@trentwillsestates.co.uk
Address:
10 Brockley Road,
West Bridgford,
Nottingham NG2 5JY
Social: