Probate
Taking away the stress and worry of being an Executor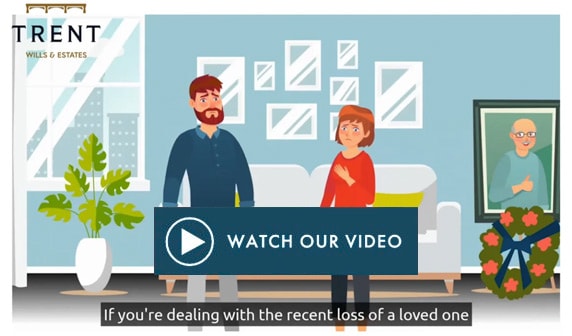 Have you suffered a bereavement?
If you are faced with the loss of a loved one, you may be looking for help on what to do. Dealing with the personal affairs of a friend or family member can be complex and time consuming especially during a time of grief.
Our Fixed Fee Probate Services can save you time, stress and worry.  We offer a free consultation and will agree the cost upfront so there will be no hidden suprises. All of this can be taken care of from the comfort of your home at a time that suits you.
Experienced and Professional
Our partners are Lexcel accredited and are regulated by the Solicitors Regulation Authority. We are dedicated to providing a professional and affordable range of legal services.
Convenient Service
Our home based service will save you time and ease the burden at a difficult time.
Peace of Mind
Instead of friends and families struggling to know what to do and find the time to carry out this complex task, you can have peace of mind that we can take care of this for you with care and efficiency.
Why should I use professionals?
'I was named executor of my Dad's Will but when my father died, I realised that I didn't actually know what to do. Claudine was friendly and easy to deal with. She explained everything in plain English and came to our house to obtain the paperwork that was needed. She was caring and friendly and kept me updated as our case progressed. It was a weight off my mind to know everything was being taken care of.'
The Spencer family – Cotgrave
When a loved one dies, the intensity of feelings can be overwhelming.
Having a clear head to be able to focus on the practical tasks that need to take place following death can leave many family members who have been appointed as executors with too much to deal with in reality.
Family relationships can become strained and the benefit of having a neutral third party can help to reduce conflict and pressure.
I can provide a professional Probate service to you in a convenient way by Zoom, Phone or Home Visit.
'I wanted to thank you for the recent work you have been doing with myself with my late Mum's estate. At every turn, you were there to answer any questions and to help me with the paperwork involved. I'm so grateful, I couldn't have done this on my own, and I know that if I had tried, something would have been missed. I would have no hesitation in referring anyone who is in need of your Wills and Estates services' Mr Fowler, Lincoln
What tasks does an Executor carry out?
An Executor is a person who is appointed in the deceased's Will to deal with the administration of their estate after their death. It is an Executor's responsibility to:
determine what property and other assets the deceased owned, as well as their liabilities (money owed to others)
arrange for current valuations of personal possessions, property, investments, any pension or insurance entitlements due and also any debts and bills
arrange for the payment of the funeral
establish Income Tax, Capital Gains Tax and Inheritance Tax liabilities and complete the necessary tax returns to submit to the Revenue
complete and submit the necessary Probate Registry forms
arrange the clearance and sale of property
collect assets and pay any debts
arrange for the distribution of legacies and gifts to the beneficiaries
compile detailed accounts to give to the main beneficiaries
in the case of minor children being beneficiaries, the executor may be required to act as trustee for children until they reach 18
This can be a complicated and time consuming process. Executors are personally and financially liable so getting it right is very important!
Employing a professional can also avoid conflict between family members and ensure that your wishes are carried out correctly.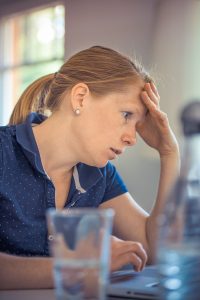 Our Probate service is available to you at any of the following stages:
When making a Will – you can nominate us in advance to act for you.
If you have been appointed as Executor
If a friend or a loved one has died without a Will (intestacy)
What services do you provide?
"Grant only" – We will prepare the necessary legal documentation and Inheritance Tax return and apply for the Grant at the Probate Registry based on the information that you provide us.  You will then be able to deal with the rest of the estate administration yourself if you wish to do so.
Full Estate Administration – We will take full responsibility for dealing with the estate administration from start to finish. If your estate is high-value, complex or may give rise to a dispute, our full service will help to protect you from future problems and claims.
Trusts and Conveyancing – Trusts are common features of Wills and will need to be set up correctly following the grant of Probate. We can also provide conveyancing services for executors who need to sell property that forms part of the estate.
To discuss your requirements, please contact us for a no-obligation consultation.
Telephone:
0115 846 1446
Email:
claudine@trentwillsestates.co.uk
Address:
10 Brockley Road,
West Bridgford,
Nottingham NG2 5JY
Social: