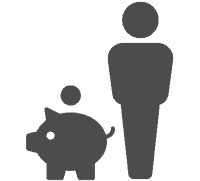 Flexibility – Control – Asset Protection – Young or Vulnerable Beneficiaries
---
As specialists in Trust and Estate Planning, we offer a range of Trusts that can help you protect your assets beyond what a simple Will can achieve.
Many people choose to incorporate a Trust within their Will in order to give greater control over how the beneficiaries receive money.
There are many examples of how beneficiaries have lost their inheritance as a result of re-marriage or re-writing Wills and also how money has been squandered if inherited by someone too young or with lifestyle problems.
Including a Trust as part of your estate planning can give you peace of mind and ensure inheritance is preserved in the way you would want.
Protect your Children
---
Protect your children from future disinheritance
Asset
Protection
---
Protect your assets from third parties
Maximise Inheritance
---
Prevent unnecessary losses to inheritance tax and probate fees
Security and Flexibility
---
Have peace of mind that your money is distributed how and when you want it
Some examples of how Trusts can be used
---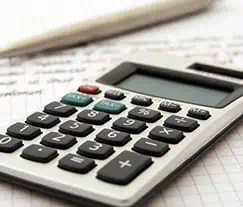 'Claudine was really flexible over booking to come to our home to discuss writing our wills'
Mrs De Lucchi, West Bridgford
'If I die when my children are young, I want money to be available for their upbringing but managed wisely for them until they are old enough to inherit' (Children's Trust)
'I'd like to make sure that if my wife re-marries after I have gone that my share of the family home goes to my children and not her new husband!' (Protective Property Trust)
'I'm worried about my daughter's marriage and her inheritance ending up in a divorce settlement' (Discretionary Trust)
'I'd like my family to avoid the delay and expense of Probate by transferring my home into trust' (Home Protection Trust)
'My son has a drink problem. He would be at risk if he inherited a large amount of money all at once' (Discretionary Trust)
'My daughter has a disability so needs help to manage her money in a way that won't affect her care and benefits' (Disabled Discretionary Trust)
How much do Trusts cost?
---
The cost of trusts vary depending on the type of trust that is suitable to your circumstances and what you would like to achieve. This will be discussed during your consultation.
Our prices are competitive and affordable. The majority of customers choose to include these within their Wills to provide the added long term benefits that they seek. You can see an indication of our fees for trusts on the fees page.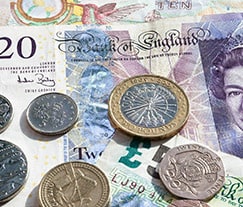 Trusted Associate
Trusted associate of Veracity Financial Planning
What do I need to do to prepare?
---
We will have a discussion about your wishes, concerns, and assets to look at what type of Trust may be suitable. Trusts can be created by Will and also set up now for use in your lifetime.
A minimum of two trustees (up to a maximum of four) is usually required for a trust. Please have the full name and addresses of potential trustees.